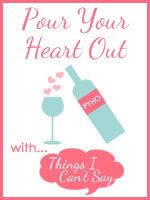 Last week, the school year came to a close.
Eva graduated from preschool, and I cried. She has grown up so much over the past nine months. From a timid, shy little thing she has developed such a sweet and caring personality. It's heart warming to watch her interact with her classmates and play with her closest friends. I'm not sure when it happened, but she has changed from my baby into a beautiful little girl.
Alex completed his first grade year and his last year in the Early Childhood building. He has lost more teeth than I can count and any trace of left over chub has turned into long, lean muscle. At seven, he is the epitome of boy. As I watch him play, I am amazed at how athletic he has become. From his soccer skills to his baseball stance, he is confident and a natural born leader. His laugh is infectious, especially when he cracks himself up. Sweet and loving, my baby boy has turned into a little man.
Grace took on the challenges of the upper grades and womanhood this year. She transitioned with elegance and class despite the many bumps along the way. Navigating a new school structure as well as a new body proved to all of us just how beautiful of a person she is. Although we've fought more over the past year than ever before, we are closer in a whole different way. She has mourned the loss of friendships and is figuring out who she is. With each day she seems to need me less…yet want me more. Walking the fine line between mother and friend, somewhere we've found our groove.
Life is a series of beginnings and endings.
And that makes me both happy and sad.